Nathan Myhrvold on The Colbert Report with the first Modernist Cuisine Volumes


At IV Labs we built an experimental kitchen for Nathan.
Here's a photo of the Modernist Cuisine Kitchen Lab.
Taken when Roger Federer (next to me), and John Isner visited for a dinner hosted by Nathan.
The next day, Federer and Isner played an exhibition tennis match.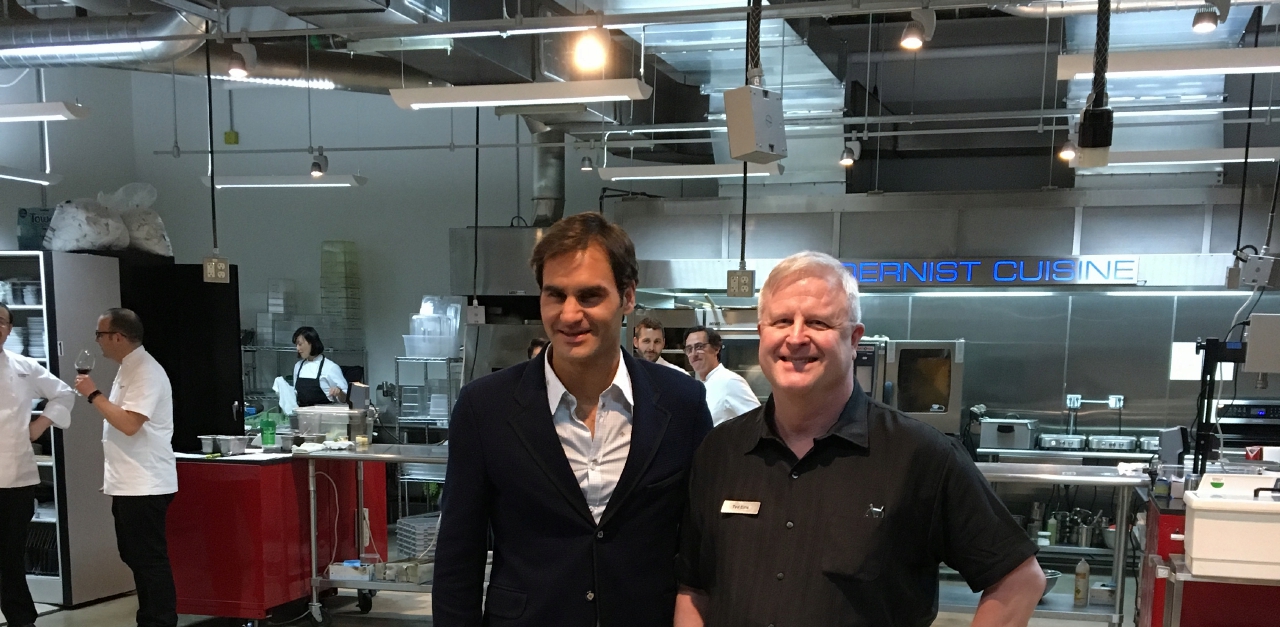 Nathan hired a staff of cooks, photographers, writers, etc. for his cooking ventures.
They published this first edition of Modernist Cuisine, and many more since.
Along with others, I was credited as an author, but I didn't write:
I mostly cut various types of equipment in half for the books illustrations!
That includes the Dutch oven image displayed in this Colbert episode.
As always, Colbert is funny and entertaining.
Nathan Myhrvold - Colbert Report

________________________________________________________________________

Pictures
Myself
My Musical Instruments
Mom at Kungsholm Puppet Opera ~1943
Parts I've Made as Machinist / Scientific Instrument Maker
A Guest Editorial Of Mine
P.I. - Single Payer Editorial
- Nov. 2001
P.I. - Supportive response to above
- Nov. 2001
________________________________________________________________________


________________________________________________________________________

Free Hit Count